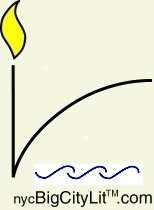 Contributor Notes


Spring 2013
Ned Balbo's third book, The Trials of Edgar Poe and Other Poems (Story Line Press/WCU Poetry Center), was awarded the 2012 Poets' Prize and the 2010 Donald Justice Prize. He has two previous books, Lives of the Sleepers (University of Notre Dame, 2005), which won the Ernest Sandeen Prize and ForeWord Book of the Year Gold Medal), and Galileo's Banquet (Washington Writers' Publishing House, 1998), which won the Towson University Prize, and a chapbook, Something Must Happen (Finishing Line Press, 2009). He has received the Robert Frost Foundation Poetry Award and the John Guyon Literary Nonfiction Prize, and he was featured poet in the fall/winter 2011-12 Valparaiso Poetry Review. He is associate professor at Loyola College, Baltimore.
Clare Best's poems are widely published in journals in Britain. Her chapbook, Treasure Ground (HappenStance, 2009), resulted from a residency at Woodlands Organic Farm on the Lincolnshire fens. Breastless, poems from the sequence Self-Portrait without Breasts with photographs by Laura Stevens, was published last year by Pighog. Her first full collection, Excisions (Waterloo Press, 2011), was shortlisted for the Seamus Heaney Centre Prize this year. She lives in Lewes, Sussex, and teaches creative writing at Brighton University and the Open University. www.clarebest.co.uk
Andrea Carter Brown won the 2011 James Dickey Prize from Five Points for three poems from September 12, her current book manuscript. She is the author of The Disheveled Bed and two award-winning poetry chapbooks, Brook & Rainbow and Each Boat Signs the Water, forthcoming from Pudding House Publications. Her poetry has appeared in The Gettysburg Review, Mississippi Review, and Ploughshares, and has received awards from the Poetry Society of America and River Styx. She lives in Los Angeles, where she has been visiting poet-in-residence and managing editor of the Emily Dickinson Journal at Pomona College.
Julie Bruck, a native of Montreal, has lived in San Francisco since 1997. Her recent work has appeared in The New Yorker, Ploughshares, and other magazines, and her third book, Monkey Ranch, was just published by Brick Books. www.juliebruck.com
Robert Cording is the Barrett Professor of Creative Writing at College of the Holy Cross. He has published six collections of poems: Life-list, which won the Ohio State University Press/Journal award in l987; What Binds Us to This World (Copper Beech, 1991); Heavy Grace (Alice James, 1996); Against Consolation (CavanKerry, 2002); Common Life (CavanKerry, 2006); and his newest, Walking with Ruskin (CavanKerry, 2010), which was runner-up for the Poets' Prize this year. He has received two National Endowment for the Arts fellowships in poetry and two poetry grants from the Connecticut Commission of the Arts. His poems have appeared in numerous publications such as The Nation, the Georgia Review, the Hudson Review, the Southern Review, Poetry, the Kenyon Review, the New England Review, Orion, and The New Yorker.
C.L. Dallat, poet, musician and critic, was born in Ballycastle, County Antrim, and now lives in London, where has reviewed literature and the arts regularly for the TLS and Guardian among others, and has been a contributor to BBC Radio 4's Saturday Review since its inception in 1998. His first poetry collection, Morning Star, was published in 1998, he won the Strokestown International Poetry Competition in 2006, and his latest collection is The Year of Not Dancing (Blackstaff Press, 2009).
Moyra Donaldson is a poet and creative writing facilitator who lives and works in Co. Down, Northern Ireland. She has four collections of poetry; the most recent, Miracle Fruit, was published in 2010 by Lagan Press, Belfast. Her Selected Poems was published recently by Liberties Press, Dublin. More information at moyradonaldson.blogspot.co.uk
Maura Dooley, of Irish extraction, was born in Truro and grew up in Bristol. She has a degree from the University of York and lives in London, where she teaches creative writing at Goldsmiths, University of London. Her poetry collections include Explaining Magnetism (1991), Kissing a Bone (1996), and Life Under Water (2008). In 1987, she won the Eric Gregory Award. In 1997, her poem "The Message" won the Forward Poetry Prize. Both Kissing a Bone and Life Under Water were short-listed for the T.S. Eliot Prize.
Patricia Lynne Duffy is a writer living in New York City. She is the author of a book on creativity and synesthesia, Blue Cats and Chartreuse Kittens: How synesthetes color their worlds (Henry Holt 2001), plus a chapter contributor to the forthcoming Oxford University Press Handbook on Synesthesia. Her shorter pieces include two award-winning essays, Dining in French and Taipei Tales.
Patrick Henry: Born 1938, Yorkshire, England, Irish parentage. Customs Officer London, Royal Airforce Draftee, Cyprus, 1957-59. Wrote poetry in London, Paris, Cornwall; worked construction, farming, factory, café, bookshop jobs. Published On the Track, Peterloo Poets 1971. Published translations of Fruits of Winter, Prix Goncourt, 1970 and Women of The Celts, Cremonesi, 1975. Adult student at University of Wales, University of East Anglia, Trinity College, Hartford, Connecticut during 1980s. Painting exhibition Paris, 1998. Poetry Reading Tour in New York 2001 arranged by BigCityLit. Painting Exhibition, Australia, 2003. Poetry Reading and Painting Exhibition tour New York State, 2004, arranged by The Author's Watermark and Poets & Writers. Poetry and prose featured in BigCityLit and in www.thisisull.com (UK website), 2001-2007. He is a contributing editor of the magazine.
Preston Hollow was found in a basket, floating down Kaaterskill Creek, in upstate New York. But this is not where his legend begins. In fact, this happened only last week. He was charged FYI (Floating Yet Intoxicated) and released on his own recognizance, though he admitted he hadn't seen a mirror in years.
There's not much depth to Hollow's past. Some say he was born on the bio. By one account, he's an environmental lawyer who never met a tree he didn't like, and has passed the bar to practice in over a dozen states. By other accounts, he's incapable of passing a bar. Several years ago, someone identified him as Preston Hollowman, a charismatic rebbe known for his kleizmer fiddling and philatilism. Hollowman eloped with the shikza chanteuse Rebeaucca Sunnyface, and they were never heard from again, where they worked as public service employees and raised two children.
Meg Kearney's books include Home by Now, winner of the 2010 PEN New England L.L. Winship Award for Poetry; An Unkindness of Ravens; two young-adult novels-in-verse, The Secret of Me and its sequel, The Girl in the Mirror; and a picture book, Trouper the Three-Legged Dog (2013). She is director of the Solstice Low-Residency MFA in Creative Program of Pine Manor College in Chestnut Hill, MA.
Richard Levine is author of A Tide of a Hundred Mountains (Bright Hill Press, 2012), as well as That Country's Soul, A Language Full of Wars and Songs, and Snapshots from a Battle. His poem "Believe This" was featured in former Poet Laureate Ted Kooser's column, "American Life in Poetry". In 2010, Mr. Levine was runner-up for the William Stafford Award for Poetry. A retired teacher, he spends most days working to block hydro-fracking in New York State.
Marc Levy was an infantry medic with the First Cavalry in Vietnam and Cambodia. His website is Medic in the Green Time. His war related prose and poetry have been widely published.
Tim Liardet, professor of poetry at Bath Spa University, has produced eight collections of poetry. His third collection, Competing with the Piano Tuner, was a Poetry Book Society special commendation and long-listed for the Whitbread Poetry Prize in 1998; his fourth, To the God of Rain, was a Poetry Book Society recommendation for spring 2003. He has reviewed poetry for such journals as The Guardian, Poetry Review, and PN Review. The Blood Choir, his fifth collection, won an Arts Council England Writer's Award in 2003, was a Poetry Book Society recommendation for summer 2006, and was shortlisted for the 2006 T.S. Eliot Prize for the best collection of poetry for that year. The Storm House, his eighth collection, a book-length elegy for his brother, who died young and in mysterious circumstances, appeared from Carcanet Press in June 2011. He read at the Ars Interpres Festival, Stockholm, in 2007, and was visiting poet at the Internationales Literaturfestival Berlin in 2008.
Christopher Locke's poems have appeared in such magazines as Southwest Review, Poetry East, The Literary Review, Adbusters, 32 Poems, Alimentum, West Branch, The Sun, and Agenda (London). He has received grants from the Massachusetts Cultural Council, New Hampshire Council on the Arts, and Fundación Valparaiso (Spain). End of American Magic was published in 2010 by Salmon Poetry. Waiting for Grace and Other Poems is forthcoming from Turning Point Books.
Andrea Lockett is a freelance editor, yoga teacher, and wine consultant. She is co-founder/director of NYLSO, the New York Late-Starters String Orchestra, in which she plays an off-tune violin. She has work forthcoming in The Found Poetry Review (online) and is editing the manuscript for her first book, which is due in 2013.
Marjorie Maddox, professor of English at Lock Haven (Pa.) University, is author of Perpendicular as I; Transplant, Transport, Transubstantiation; Weeknights at the Cathedral; When the Wood Clacks Out Your Name: Baseball Poems; six chapbooks; and over 350 poems, stories, and essays in journals and anthologies. Her short story collection, What She Was Saying, was one of three finalists for the Katherine Anne Porter Book Award. Coeditor of Common Wealth: Contemporary Poets on Pennsylvania and author of two children's books from Boyds Mills Press, she is the recipient of numerous awards. http://www.lhup.edu/mmaddoxh/biography.htm.
Stephen Massimilla is a poet, critic, and painter. His latest book, The Plague Doctor in His Hull-Shaped Hat, was selected in the Stephen F. Austin State University Press Prize Competition. He has received the Bordighera Prize for Forty Floors from Yesterday; the Grolier Prize for Later on Aiaia; a Van Rensselaer Award, selected by Kenneth Koch; an Academy of American Poets Prize; and multiple Pushcart Prize nominations. His volume Almost a Second Thought was runner-up for the Salmon Run National Poetry Book Award, selected by X.J. Kennedy. Massimilla has recent work in AGNI, American Literary Review, Barrow Street, Chelsea, Colorado Review, Denver Quarterly, Epoch, The Greensboro Review, Provincetown Arts, Quarterly West, The Southern Poetry Review, Tampa Review, and Verse Daily; and his work has appeared in hundreds of other publications, including New Hungers for Old: One Hundred Years of Italian American Poetry. He is a founding member of the Urban Range poetry collective and holds an M.F.A. and Ph.D. from Columbia University. Massimilla teaches literary modernism, among other subjects, at Columbia and the New School. For more info: www.stephenmassimilla.com
Philip Miller taught at Kansas City (KS) Community College and directed the Riverfront Reading Series in Kansas City. He lived in Mount Union, PA, where he edited The Same and co-directed the Aughwick Poet and Writers Reading Series. His poems have appeared or are forthcoming in Coal City Review, Cottonwood, Gargoyle, Home Planet News, the I-70 Review, Kansas Quarterly, Literary Magazine Review, the Mid-American Review, New Letters, Poetry, Poetry Wales, Rattapallax, and Thorny Locust. His sixth book of poems, The Casablanca Fan, was published in 2008 by Spartan Press. He co-edited the ghost-poem anthology Chance of a Ghost, from Helicon Nine Editions. His last collection, The Ghost of Every Day and Other Poems, was also published by Spartan Press, Kansas City, MO, 2011. He was a contributing editor of the magazine.
Robert Minhinnick's short-story collection, The Keys of Babylon, was published by Seren Press in 2011 and his New Selected Poems by Carcanet earlier this year. He is an adviser to the charity Sustainable Wales (www.sustainablewales.org). "At a Dictator's Grave" originally appears inJubilee Lines: Poems for Queen Elizabeth's Diamond Jubilee (Faber), in which poets were assigned a year each for the 60 years of the Queen's reign (his year was 1989, the year of revolutions; the poem is based on his time in Albania). His translations of Fatima Naoot's Arabic appear courtesy of Literature Across Frontiers.
Martin Mitchell, former editor of Rattapallax (2001-06) and of Pivot (1983-98), reviewed films for several publications, including After Dark for the length of its existence (1968-81). He is a contributing editor of the magazine.
Miles David Moore is founder and host of the IOTA poetry reading series in Arlington, Va. He is a Washington reporter for Crain Communications and film reviewer for the online arts magazine Scene4. His books of poetry are The Bears of Paris (The Word Works, 1995), Buddha Isn't Laughing (Argonne House Press, 1999), and Rollercoaster (The Word Works, 2004).
Rick Mullin's poetry has appeared in numerous journals and anthologies, including American Arts Quarterly, The Raintown Review, Unsplendid, Méasûre, The Flea, and Epiphany. His book-length poem Soutine was published this year by Dos Madres Press, Loveland, Ohio. He is the author of another book-length poem, Huncke, published by Seven Towers, Dublin, Ireland, in 2010. His chapbook Aquinas Flinchedwas published by the Modern Metrics imprint of Exot Books, New York City, in 2008.
Valery Oisteanu is a writer and artist with international flavor. Born in Russia and educated in Romania. Immigrating to New York City in 1973, he has been writing in English for the past 40 years.
He is the author of 11 books of poetry, a book of short fiction and a book of essays: The AVANT-GODS (in progress). A new collection of poetry with collage illustrations titled Perks in Purgatory appeared in Fly by Night Press New York, 2010. A Romanian translation of Perks in Purgatory by Nadia Brunstein appeared as an e-book: http://www.cartesiarte.ro 2012, in Bucharest (can be downloaded for free) and voice on cassette tape in English was recently published 2013 in Belgium with 17 poems from the book: http://sloowtapes.blogspot.com/2013/04/valery-oisteanu.html.
For the past 20 years he is a columnist at New York Arts Magazine and for the last 10 years an art critic for Brooklyn Rail. He is also a contributing writer for French, Spanish and Romanian art and literary magazines (La Page Blanche, Art.es, ArtOut.com, http://levurelitteraire.com/valery-oisteanu7, Viata romaneasca etc.)
As an artist he exhibits collages and assemblages on a regular basses at the galleries in New York and also creates collages as covers and illustrations for books and magazines. As a performer he does theater plays and musical collaborations with jazz musicians, sessions known as Jazzoetry. Oisteanu is the receiver of Acker Award NYC 2013 for contribution to the avant-garde in Performance category.
Paul Oppenheimer has published a novel, Blood Memoir, or The First Three Days of Creation (Marsilio), as well as four volumes of poetry and biographies of Peter Paul Rubens (Rubens: A Portrait (Cooper Square Press) and Machiavelli (Continuum)). Other stories have appeared in Global City, The Jewish Quarterly (U.K.), Alea, Promethean, The Literary Review (U.S.) and The Jerusalem Review.
Carl Rosenstock was born in Albany, New York, and grew up on a farm near there. He received a B.A. in Asian History from Union College, and an M.F.A. in Creative Writing from Vermont College. He lives and works on the westernmost end of Long Island, in Brooklyn, New York. His work has appeared in various magazines and anthologies; he helped curate the Village Reading Series, and then curated the Night-&-Day Reading Series. He is the Poetry Editor of Memoir Journal, as well as being on their editorial board.
Hilary Sideris is the author of three chapbooks, The Orange Juice Is Over (Finishing Line Press), Baby (Pudding House Press), and Sweet Flag. Her poems have recently appeared in Brooklyn Review, Confrontation, and Barrow Street.
Linda Stern's poems have appeared or are forthcoming in The New Criterion, The Raintown Review, Promethean, Balaam's Ass, The New York State Waterways Project, and Pot Hooks 'n' Hangers. For five years she co-published the poetry magazine Endymion and is currently associate editor of Umbrella, an online poetry journal. Earlier this year she spoke about poetry communities on a panel at the West Chester Poetry Conference. She lives with her husband, poet David M. Katz, in New York City and works as a book editor.
Maria Terrone is the author of two poetry collections, A Secret Room in Fall (Ashland Poetry Press, 2006), co-winner of the McGovern Prize, and The Bodies We Were Loaned (The Word Works, 2002), as well as a chapbook, American Gothic, Take 2 (Finishing Line Press, 2009). Her work, which has been translated into French and Farsi, has appeared in 20 anthologies and in such magazines as The Hudson Review, Notre Dame Review, and Poetry. Last spring, she presented a creative work for a Guggenheim Museum multidisciplinary project, stillspotting nyc. www.mariaterrone.com
Jim Tilley's first book of poems, In Confidence, was published by Red Hen Press in January 2011. He has been published in Virginia Quarterly Review, Southwest Review, Alaska Quarterly Review, and Southern Review, among other journals, and has been featured on Poetry Daily and on the PBS News Hour's art blog. He has won Sycamore Review's Wabash Prize for Poetry and is a four-time nominee for a Pushcart Prize. With a doctorate in physics from Harvard, he worked in insurance and investment banking until retirement eleven years ago.
Bonnie Walker is a writer, lawyer, teacher, and photographer who lives and works in New York City. She holds degrees from Bryn Mawr College, the Graduate School and University Center of the City University of New York, and the University of Michigan Law School. Her writing has appeared in BigCityLit, Everyday Fiction, and the ABA Journal E-Report. One of her personal essays will be published in a forthcoming issue of The Same. She is currently at work on a book-length memoir.
Alison Woods's collection of poems, New Forest, won the Finishing Line Press New Women's Voices Competition (2010). She has published in BigCityLit (online), the Kean Review, National Poetry Review, Onthebus, the Paris Review, Rattapallax, The Same, Wanderlust, Western Humanities Review, and others. She was raised in New York City and currently lives in Connecticut.
Howard Wright lives and works in Belfast. His first collection, King of Country, was published by Blackstaff Press in 2010. A small pamphlet, Blue Murder, from Templar Press, came out in 2011. Recent poems have appeared in Arete, The Fiddlehead, and The Stinging Fly.