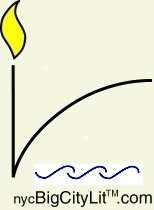 Articles


Spring 2013
An Un-alphabetic Encyclopedia of Dada and Surrealist Suicides

by Valery Oisteanu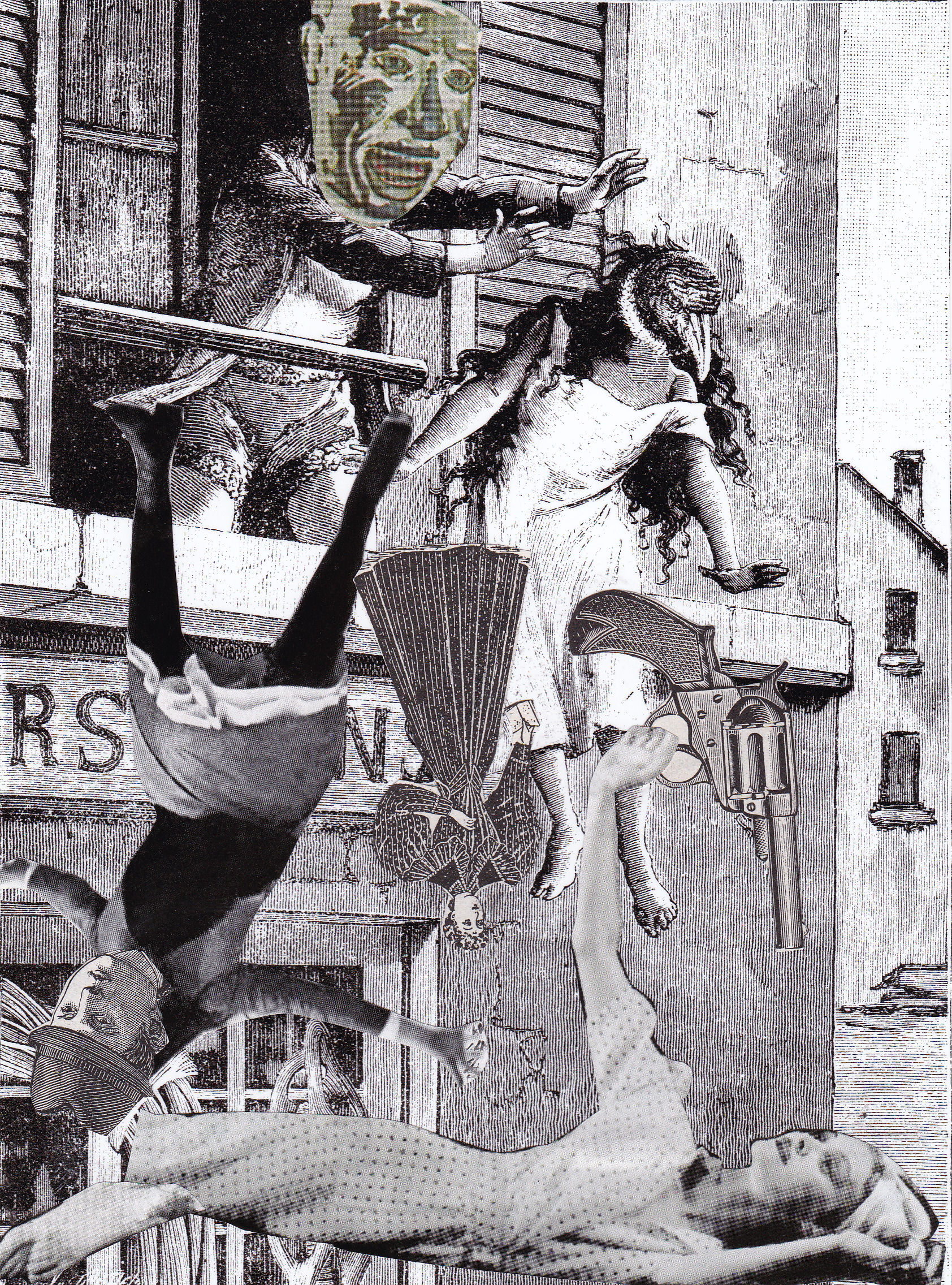 The 17th-century British scholar Robert Burton once noted, "All poets are mad!" Recent research would seem to agree, as studies have found that creative writers have experienced a large percentage (one study cites 15 percent) of suicides. The following list chronicles some noted practitioners of dada and surrealism who have succumbed to the call of self-extermination.
Urmuz (1883-1923), the pen name of Demetru Dem. Demetrescu-Buzau, was a proto-surrealist writer of poetry and fiction who became a cult figure in the Romanian avant-garde starting from when he flaunted his eccentricity in high school and ending with his public suicide in 1923, by gunshot to the head in a restaurant in Bucharest. The rest of his biography remains largely mysterious, and purposefully deceptive. The absurd imagery of his work has produced diverging interpretations, and he mainly is read today as a satirist of public life in 1910s Romania.
Jacques Vache (1895-1919), an early proto-surrealist saint and an inspiration for Andre Breton's surrealist movement, tried to shoot himself in the head during a performance of Apollinaire's "The Breast of Tiresias" but survived. Ultimately, he died in Nantes on January 6, 1919, from an overdose of opium, while naked in bed with another man (who survived).
Jacques Rigault (1898-1929) was a French surrealist poet. Born in Paris and part of the dada movement, he frequently wrote about suicide and came to regard it as his chief goal in life. In 1929 at age 30, just as he had previously announced he would do, Rigault shot himself, after first using a ruler to plot a precise trajectory through his heart.
Baroness Elsa von Loringhofen (1874-1927) was a radical German avant-garde poet (some of her work appeared in The Little Review in 1921), performer and artist, and part of the New York dada scene. She was in love with Marcel Duchamp from about 1913 to 1923, and was thought to also have had an affair with Djuna Barns. By 1927 she was in a poor mental state and died of gas suffocation in an apartment in Paris.
Harry Crosby (1898-1929) wrote poetry that dwelled on the symbolism of the sun, and he continually explored themes of death and suicide. Residing in Paris, he was firmly planted at the crossroads of early 20th-century literary and cultural life. He was rich, good looking and talented, and numbered among his friends the likes of James Joyce, Kay Boyle, Rene Crevel, Hart Crane and Ezra Pound. Crosby died at age 31 in 1929, from a gunshot as part of a double suicide pact with his lover.
Ilarie Voronca (1903-1946), born Eduard Marcus in Romania, was a Romanian/French poet and essayist. In 1927 he published a volume of poetry in Paris titled "Colomba," after his wife; it featured two portraits drawn by Robert Delaunay. His friends Constantin Brancusi, Marc Chagall and Victor Brauner illustrated most of his poetry with drawings. Despondent over the loss of his best friend, Benjamin Fondane (a Jewish Romanian/French poet and filmmaker) in a Nazi concentration camp, he ended his own life in 1946 BY WHAT MEANS? and left an unfinished manuscript ironically titled "Manuel du parfait Bonheur" ("Manual for Perfect Happiness").
Antonin Artaud (1896-1948) was a poet/dramatist, famous for his Theater of Cruelty. At age 50 he visited an exhibition of works by Vincent van Gogh, which resulted in a study-essay, Van Gogh-le suicidé de la société (Van Gogh, a Suicide by Society, Paris, 1947), which won a critics' prize. Shortly afterward, on March 4, 1948, alone in a psychiatric clinic, Artaud died from a lethal dose of chloral hydrate.
Wolfgang Paalen (1905-1959) was born in Vienna and became a visionary artist and a philosopher of surrealism who profoundly influenced American abstract-expressionist artists. He committed suicide in 1959 in Taxco, Mexico. He was depressed, in debt, split with his wife, alcoholic and pill taker and threatened with legal consequences for his dealings in pre-Columbian art.
Jean-Pierre Duprey (1930-1959) announced, "I am allergic to this planet" before hanging himself. This French poet and sculptor lived a life outside of and against society, convinced someone was following him — himself. And he was obsessed by death. He often said, "I shouldn't have gotten stuck in this galaxy!" Breton, fascinated by the darkness and imagery in Duprey's poetry, invited him to Paris in 1948. He wrote a final book in 1959 and, upon completion, asked his wife to send the manuscript to Breton. When she returned from the post office, she found his body. The book, titled "The End and the Way," finally was published in 1970.
Arshile Gorky (1902-1948) hung himself after losing his wife to an affair with the artist Roberto Matta, this after having lost the use of his right hand from a car accident and losing most of his paintings in a studio fire. Gorky's surrealist friends in exile in New York City blamed Matta for the death, and he subsequently was "excommunicated" from the group; and many of Gorky's associates quit Breton's group of surrealists altogether after the suicide.
Celine Arnauld (1895-1952), born Carolina Goldstein in Romania, was a writer who dabbled in Dadaism. Her poetry, published in Paris at the height of the original dada period (1914), was titled "La Lanterne magique" ("The Magic Lantern"). She published sparingly until 1948, and her texts are rare, if not lost entirely. She also was recognized in the dada journals "DADA phone," "Cannibal" and "Z." Arnauld's early poems revolve around the theme of transport: both modern and metaphysical means of transit. She killed herself a day after the death of her husband, Paul Dermee, a Belgian poet and one of the most important Dadaists at that time in Europe.
Oscar Domínguez (1906-1957) and Frida Kahlo (1907-1954) departed on their own terms and by their own hands. Celebrated by the surrealists, they believed in free choice when it came to death, both seeking to end their long-term physical sufferings. No one knows for sure if Kahlo committed suicide, but her last entry in her diary was: "I hope the going is joyful, and I hope never to return."
Domínguez committed suicide December 31, 1957, by slitting his wrists in the bath.
Kay Sage (1898-1963), American Surrealist artist and poet, married to Tanguy. She tried several times to kill herself; one attempt, by an overdose of pills, was thwarted by a last-minute save by a housekeeper. Sage wrote in a journal in August 1961, "I have said all that I have to say. There is nothing left for me to do but scream." Two years later, on Jan.8, 1963, she put a fatal bullet through her heart. Following instructions in her will, Pierre Matisse buried urns containing both Sage's and Yves Tanguy's ashes in the water off the coast of Tanguy's native Brittany in 1964. American surrealist artist and poet.
Paul Celan (1920-1970), a much-celebrated German/Romanian avant-garde poet who wrote "The Death Fugue," jumped in to the Seine in 1970 after being falsely accused of plagiarism by the widow of a friend poet. He dove into the same spot — under the Mirabeau Bridge in Paris — later used by Gherasim Luca (see separate listing, below).
Unica Zurn (1916-1970) experimented with mescaline in Paris in the company of Henry Michaux. On a weekend pass from a sanatorium, distraught by her life partner Hans Bellmer's crippling illness, she jumped to her death from a fifth-story balcony, as he lay immobile in bed. She had described just such a fall in her last novel, "The Jasmine Man."
Gabriel Pomerand (1926-1972), a French poet, died by opium overdose. He was one of the fathers of the Lettrism, a revolutionary movement that later morphed into situationalism under the leadership of Guy Debord (1931-1994), who himself choose suicide by shooting himself in the heart after having become debilitated by polyneuritis, brought on my excessive drinking. Just before his death, he completed a documentary called "Son art et son temps" ("His Art and His Time"), an "autobiography" that focused on social issues in Paris in the 1990s. It has been suggested that this dark depiction was a suicide note of sorts.
Diane Arbus (1923-1971), the well-known avant-garde photographer, experienced many depressive episodes; as she noted in 1968, "I go up and down a lot," and her ex-husband noted that she had "violent changes of mood." While living in the Westbeth Art Community in New York City, Arbus ingested a large dose of barbiturics and slashed her wrists with a razor; her body was found in the bathtub two days later. She was 48.
John Berryman (1914-1972), the poet, and Ray Johnson (1927-1995), the artist, are two American avant-garde personalities associated with surrealism. Both defiantly stepped off a bridge into immortality in the month of January, one in the 1970s, the other in the 1990s, both expressing their disgust with American reality and contemporary art/literary society. Berryman, who had abused alcohol and struggled with depression, killed himself by jumping from Minneapolis' Washington Avenue Bridge over the Mississippi River, while Johnson jumped off the Sag Harbor Bridge in the Hamptons on Long Island, executing a "Rayocide" death-performance.
Gherasim Luca (1913-1994), whose centenary we celebrate this year, tried six times to commit suicide and finally succeeded at age 80 on Feb. 9, 1994, by leaping from the Mirabeau Bridge in Paris, from the same spot as Paul Celan (see separate listing, above). Luca left the message "There is no place for poets in this world" on an answering machine for his companion Micheline Catti, in telling her that he was going to throw himself into the Seine. It was the final statement of a remarkable poet, an original artist and an illuminating theoretician for the "future orbit of surrealism."
The list goes on and on; I will not inflate the ranks of fallen angels by adding Arthur Craven, Hart Crane or Kurt Seligman, who also died or disappeared under mysterious circumstances.
The "suicide-silence" in our societal discourse is a humanistic shame syndrome of global proportion, and in many cultures is totally forbidden and punished by not allowing its victims access to local burial grounds or final religious rights; survivors are marked for life or declared mentally unstable.
Suicide is not a solution; it is a symptom of a bigger problem, as in the emollition of 100 Tibetan monks in reaction to Chinese repression. In an advanced society where euthanasia and other holistic approaches are considered, suicide would be the road less taken.
American veterans with PTSD, for example, and many other victims of violence often prefer the simplicity and finality of death to an endless struggle with demons, some of which can be preventable with psychological/pharmacological therapy or holistic alternatives.
The question today is not why, but how? How can we help? How can we mediate? How can I resolve the tragedy of premature death? Is simple psychotherapy an answer? Physiological improvement? A transitional state? Perhaps what's needed is a special chemotherapy or shamanistically induced spiritual solution. In any event, all avenues should be explored before the finality of turning the body into a disposable object occurs — and hurts others much more than the victim.
Valery Oisteanu is a writer and artist with international flavor. Born in Russia and educated in Romania. Immigrating to New York City in 1973, he has been writing in English for the past 40 years.
He is the author of 11 books of poetry, a book of short fiction and a book of essays: The AVANT-GODS(in progress). A new collection of poetry with collage illustrations titled Perks in Purgatory appeared in Fly by Night Press New York, 2010. A Romanian translation of Perks in Purgatory by Nadia Brunstein appeared as an e-book: http://www.cartesiarte.ro 2012, in Bucharest (can be downloaded for free) and voice on cassette tape in English was recently published 2013 in Belgium with 17 poems from the book: http://sloowtapes.blogspot.com/2013/04/valery-oisteanu.html.
For the past 20 years he is a columnist at New York Arts Magazine and for the last 10 years an art critic for Brooklyn Rail. He is also a contributing writer for French, Spanish & Romanian art and literary magazines (La Page Blanche, Art.es, ArtOut.com, http://levurelitteraire.com/valery-oisteanu7, Viata romaneasca etc.)
As an artist he exhibits collages and assemblages on a regular basses at the galleries in New York and also creates collages as covers and illustrations for books and magazines. As a performer he does theater plays and musical collaborations with jazz musicians, sessions known as Jazzoetry. Oisteanu is the receiver of Acker Award NYC 2013 for contribution to the avant-garde in Performance category.